Prepping for paint (in a round-about way)
I'm still undecided what colour the car is going to emerge from the garage, but nonetheless it needs sanding. Lots of it. The tub and interior are mostly done and I started on the bonnet today.
I can only do so much at a time though before I get bored and decide to tinker with something else. This week it's been the dashboard.
The original dash was peppered with holes that I had drilled throughout the years to fit switches and dials and god knows what, so I bought a 2nd hand one from JY Classics
I was told 'Best description is "average"'. It's ok, but I decided to tidy it up a bit, on arrival it looked like this :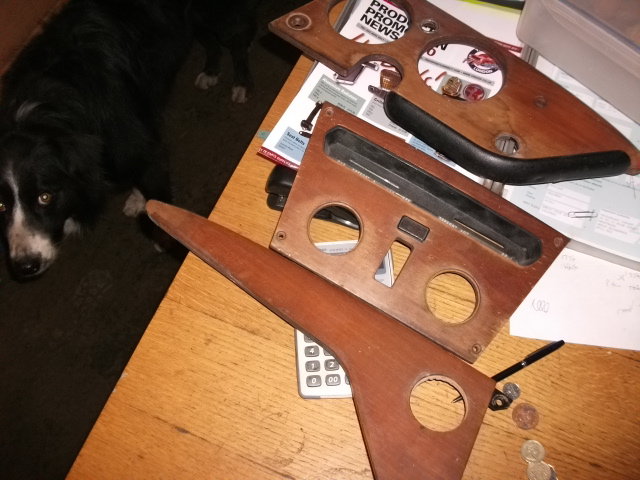 After a couple of hours sanding the lacquer off (hmm, so much for a break from sanding) and a few coats of french polish it now looks something like this…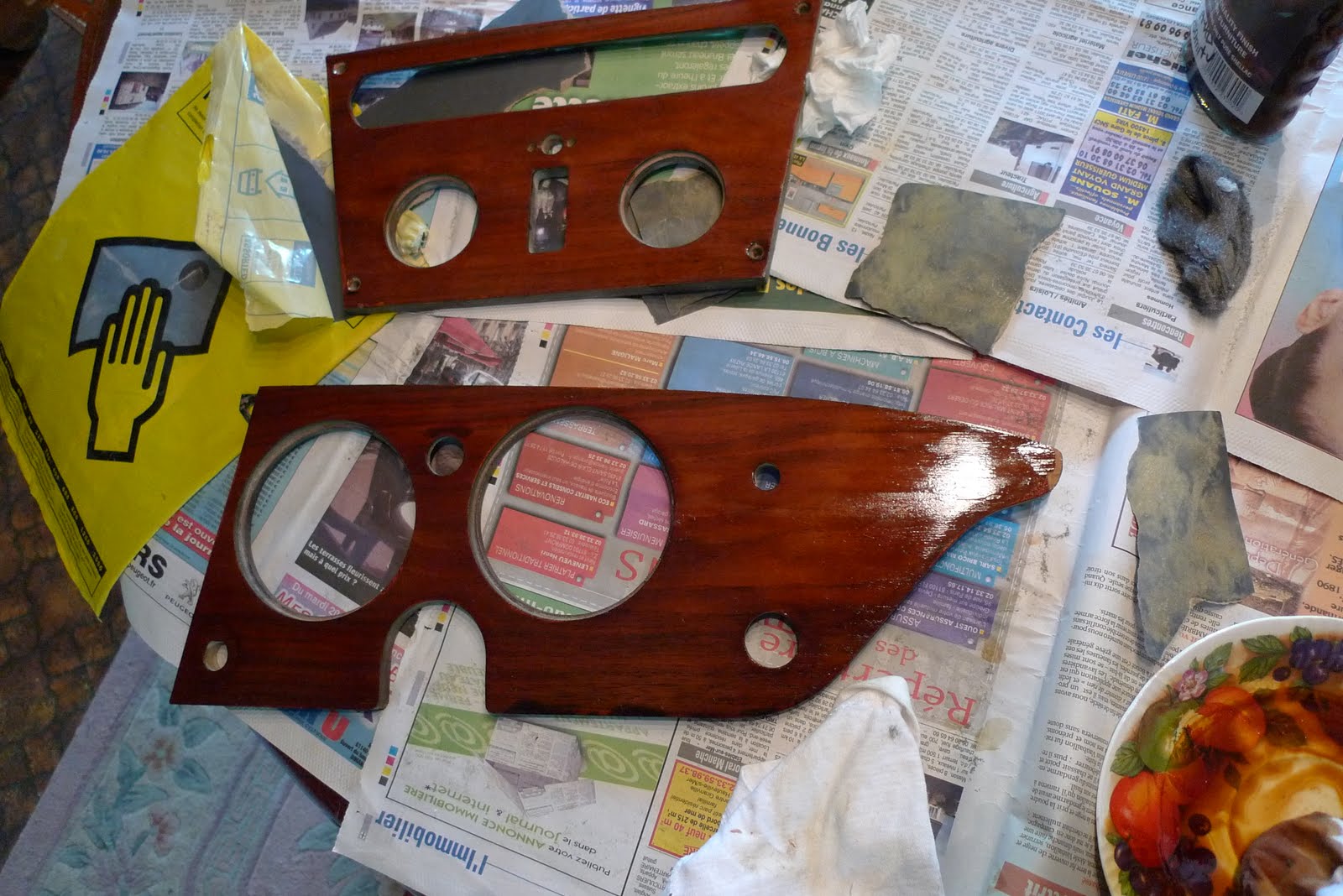 It's not finished, according to the polishing expert (my wife) and it looks shinier than it is. However, it's looking pretty neat, certainly better than it did.
The other thing is that it's a late dashboard from a 1500 Spitfire. In real terms this means that it has a 'Fasten Belts' light and a trimmed hole for the hazard warning switch.
I have plans for both which I will write all about shortly I shouldn't wonder 🙂
Richy